How the LAP-BAND® System Works
Discover the benefits of gastric banding. Learn how you can live a new and improved healthy lifestyle.
Lose Weight With Healthy Portion Control
It can often be difficult to lose excess weight if you are always feeling hungry. The LAP-BAND® limits the amount of food you can eat at one time, resulting in many benefits that can help you take control of your health and your life.
Healthy
Portion Control
The LAP-BAND® gastric band is a valuable tool that reduces the amount of food that you can eat in one sitting. This helps you to lose weight because you feel full sooner, and stay full longer.
Effective
Weight Loss Program
While the LAP-BAND® is in place, you will be provided with support and care. Your clinic's team of LAP-BAND® specialists will encourage you to make healthy choices, ultimately maximizing results.
Long-Lasting
Healthy Lifestyle
Your team of weight loss experts will help you create and adapt to long-lasting, healthy behaviors. These behaviors go hand-in-hand with the benefits of the gastric band. The LAP-BAND® is a tool that can stay with you, helping you to control your portion sizes and manage your weight.
Feel Full Faster and Stay Full Longer
Following the LAP-BAND® Procedure
The ultimate reason to consider the LAP-BAND® System is that you want to transform your life. You want to be able to enjoy a morning bike ride. Or go on a second honeymoon. Or chase your kids around the yard. You just want to feel better, both physically and emotionally. But first, you have to lose the extra weight—safely and intelligently.
Insertion
The gastric band procedure is done laparoscopically, so only a few small incisions are made in the abdomen. The surgeon will navigate using a tiny camera, and operate using long, thin instruments.
Placement
The gastric band is carefully placed and secured around the upper part of your stomach, creating a small stomach pouch. The gastric band will be connected to an access port for adjustments.
Recovery
Once the LAP-BAND® procedure is complete, it's time for you to begin your recovery. Most patients can head home later that day, and are encouraged to communicate with their support team regularly.
Adjustment
Adjustments will be made to your gastric band to ensure maximum weight loss results, with the first adjustment usually occurring several weeks after surgery. Your surgeon will adjust your gastric band by adding or removing saline.
A Minimally-Invasive Weight Loss Solution
The gastric band procedure is minimally-invasive, as it only requires a few minor incisions. Your surgeon will adjust the band with saline until it is providing you with ideal hunger control. The procedure itself takes about an hour, and most patients can return home quickly to continue their weight loss journey. The procedure does not require any permanent alterations to your anatomy.
Guidance of an Expert Team
You deserve a weight loss solution that is both safe and effective. The LAP-BAND® offers a less invasive weight loss option than alternative surgeries A highly-trained LAP-BAND® specialist can provide you with the utmost care and help you explore the benefits you could receive from the band.
Safe and effective weight loss is possible with the right clinic or follow-up program. Once the LAP-BAND® Procedure is complete, you can begin your weight loss journey. You will be provided with support and quality care through your aftercare program. Your highly trained team of specialists will be with you every step of the way to ensure that you are adapting to a new and improved lifestyle. They will encourage you to sustain a healthy and well-balanced diet, while exercising regularly. They will provide you with the tools and techniques to live a long-term healthy lifestyle, while the gastric band helps reduce your hunger urges.
Effective Weight Loss That Lasts
You deserve to live a healthy and beautiful life. Being overweight or suffering from obesity can lead to weight-related health conditions that can affect your quality of life. The LAP-BAND® is a tool that can help you lose the weight and keep it off for years to come.
Improve Weight-Related Conditions
Gastric banding can result in significant weight loss, which can improve and even resolve various weight-related health conditions, including: asthma, hypertension, diabetes, sleep apnea, and GERD.1-3
Minimally-Invasive Solution
The LAP-BAND® offers an effective weight loss solution that is less invasive than many surgical alternatives. Gastric banding has been shown to be safer than other weight loss surgeries.4-6

Results After Only 1 Year
Many patients experience inspiring weight loss results. After only 1 year, most patients can achieve their goals with help from the LAP-BAND®. 65% of excess weight has been shown to be lost after 1 year.7
Long-Term Weight Loss Results
The LAP-BAND® is designed to offer long-term weight loss results. 60% is the average amount of excess weight that severely obese patients kept off 5 years after the gastric band procedure.8
DEBRA LOST 110 LBS.
"I wanted to be the best that I could be, and the healthiest that I could be."
Debra decided that she needed to make a change. She wanted to improve her health, both for her and her family. Now, Debra feels as though she has a lease on life. She can fit into her old clothes – and more!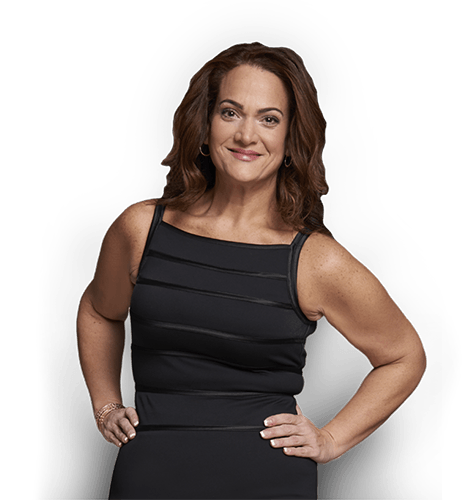 Keep learning about the LAP-BAND®
The best way to explore your weight loss options is through research. Speaking with a LAP-BAND® specialist can provide you with everything you need to know about losing weight with gastric banding.
Is the LAP-BAND® right for me?
It's important to ensure that you lose weight safely and intelligently. Only a LAP-BAND® specialist will be able to help you decide if the LAP-BAND® gastric band is the best weight loss solution for you.
Important LAP-BAND® System Safety Information
The LAP-BAND® System is indicated for weight reduction for patients with obesity, with a Body Mass Index (BMI) of at least 40 kg/m2 or a BMI of at least 30 kg/m2 with one or more obesity-related comorbid conditions. It is indicated for use only in adult patients who have failed more conservative weight reduction alternatives, such as supervised diet, exercise and behavior modification programs. Patients who elect to have this surgery must make the commitment to accept significant changes in their eating habits for the rest of their lives.
The LAP-BAND® System is not recommended for non-adult patients, patients with conditions that may make them poor surgical candidates or increase the risk of poor results, who are unwilling or unable to comply with the required dietary restrictions, or who currently are or may be pregnant.
The LAP-BAND® System is a long-term implant. Explant and replacement surgery may be required. Patients who become pregnant or severely ill, or who require more extensive nutrition may require deflation of their bands. Anti-inflammatory agents, such as aspirin, should be used with caution and may contribute to an increased risk of band erosion.
Placement of the LAP-BAND® System is major surgery and, as with any surgery, death can occur. Possible complications include the risks associated with the medications and methods used during surgery, the risks associated with any surgical procedure, and the patient's ability to tolerate a foreign object implanted in the body. Most common related adverse events include: Band slippage, pouch dilation, stoma obstruction, gastroesophageal reflux, esophageal dilation, cholelithiasis, incisional infection, abdominal pain, gastroenteritis, or nausea and vomiting may occur. Reoperation may be required. Rapid weight loss may result in complications that may require additional surgery. Deflation of the band may alleviate excessively rapid weight loss or esophageal dilation.
Important: For full safety information please click here, talk with your doctor.
CAUTION: Rx only.
References:
Dixon John, O'Brien Paul. Health Outcomes of Severly Obese Type 2 Diabetic Subjects 1 Year After Laparoscopic Adjustable Gastric Banding. Diabetes Care, Volume 25, Number 2. February 2002.
Dixon John, Schachter Linda, O'Brien Paul. Sleep Disturbance and Obesity: Cahnges Following Surgically Induced Weight Loss. Arch Intern Med/Vol 161. Jan 8 2001.
Dixon John, O'Brien Paul. Gastroesophageal Reflux in Obesity: The Effect of LAP-BAND® Placement. Obesity Surgery 1999.
Hutter Matthew, et al. First Report from the American College of Surgeons Bariatric Surgery Center Network: Laparoscopic Sleeve Gastroectomy has Morbidity and Effectiveness Positioned Between the Band and the Bypass. September 2001.
DeMaria Eric, Pate Virginia, Warthen Michael, Winegar Deborah. Baseline data from American Society for Metabolic and Bariatric Surgery-designated Bariatric Surgery Centers of Excellence using the Bariatric Outcomes Longitudinal Database. Surgery for Obesity and Related Diseases 6. 2010.
The Longitudinal Assessment of Bariatric Surgery (LABS) Consortium. Perioperative Safety in the Longitudinal Assessment of Bariatric Surgery. The New England Journal of Medicine Vol. 361 No. 5. July 30, 2009.
O'Brien, Annemarie Hindle, Leah Brennan, Stewart Skinner, Paul Burton, et al. "Long-Term Outcomes After Bariatric Surgery: a Systematic Review and Meta-Analysis of Weight Loss at 10 or More Years for All Bariatric Procedures and a Single-Centre Review of 20-Year Outcomes After Adjustable Gastric Banding." Obesity Surgery. The Journal of Metabolic Surgery and Allied Care. Published online: 06 October 2018. https://doi.org/10.1007/s11695-018-3525-0
Ray James, Ray Shahla. Safety, efficacy, and durability of laparoscopic adjustable gastric banding in a single surgeon U.S. community practice. Surgery for Obesity and Related Diseases. 2011.